Now, George begins to tell a story with no language. It is a story that could easily lull you to sleep. Underneath is another narrative. Hidden away, this other story is a parasite that burrows into the core of whatever's nearby, wrapping itself around the cells of its host. The moment when the host realizes its permeation, that which makes up its mind/body is forced to shift its form. Deep within their most secret shared selves they feel an intense craving to seek out more of their kind...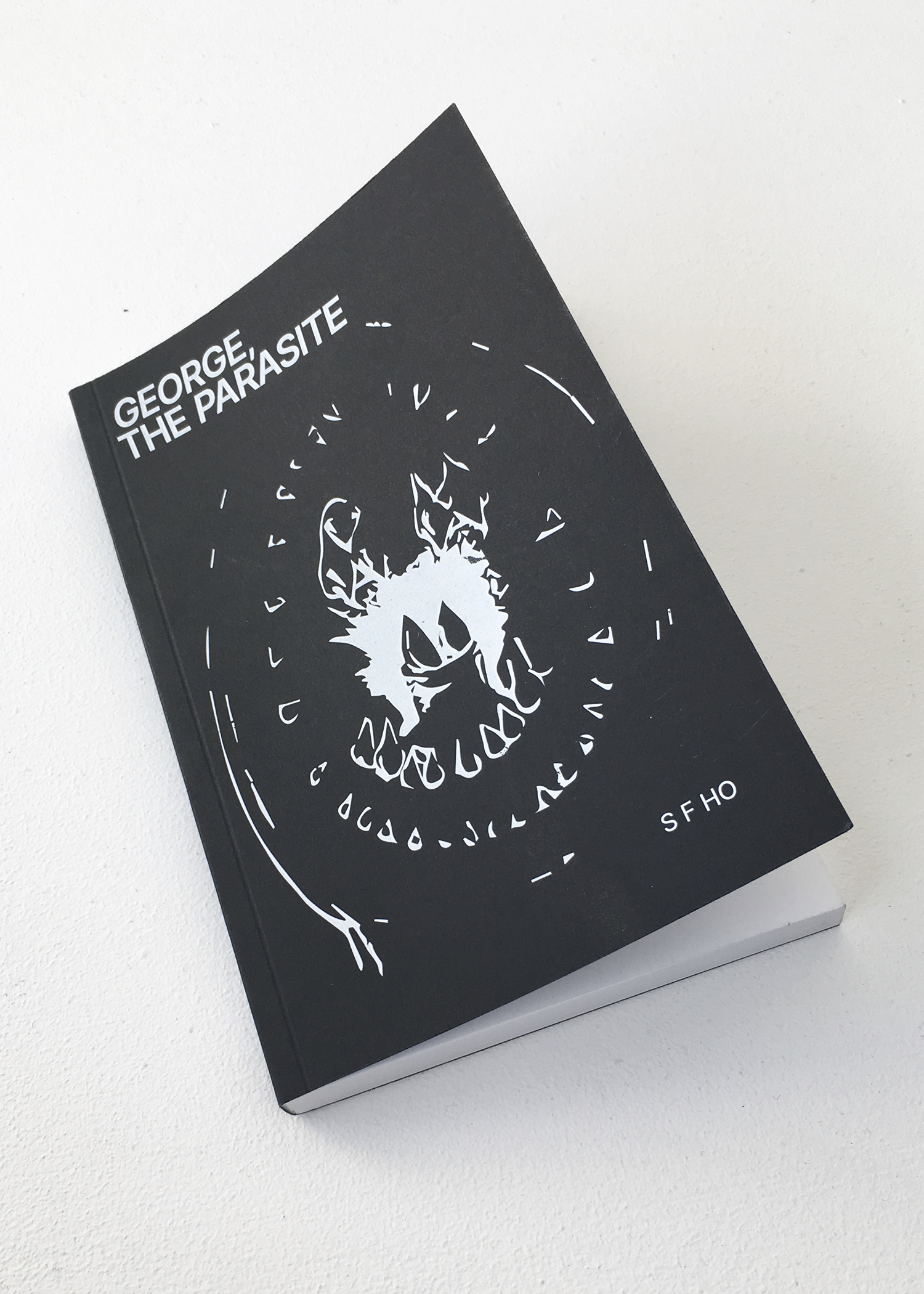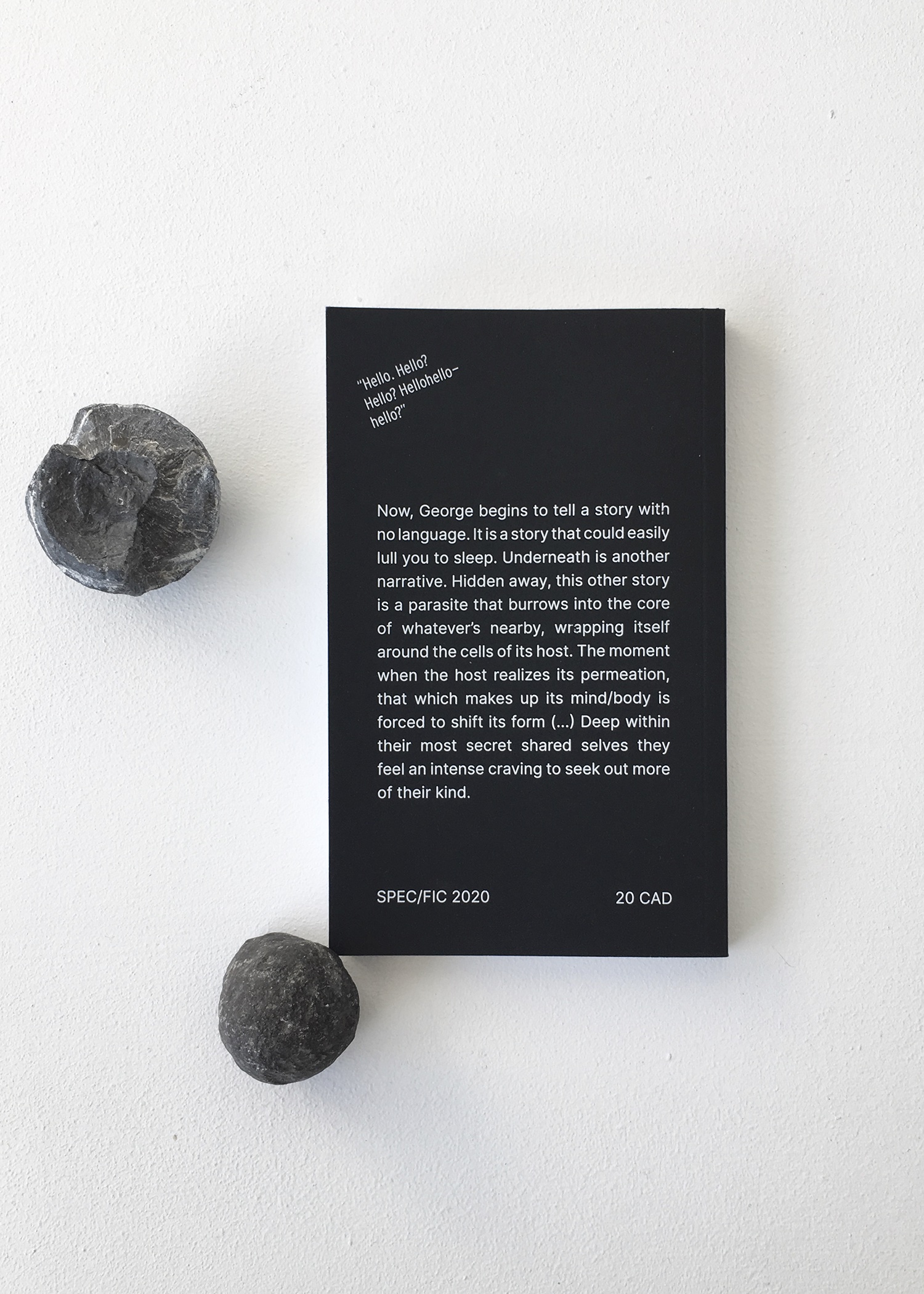 "As an experiment, S F Ho throws characters from Dennis Cooper's literary universe into a speculative world of Burroughsian brutality and paranoia -- the result is

George, The Parasite,

a truly novel novel, a hybrid unlike any you've read before."

- Derek McCormack

(Castle Faggot)

"Reader, beware: the words in this book conspire against you and your grip on reality.

Films, love songs, crowds on a busy street, the corner of a room, and the human body itself find new and strange expression as, in the words of SF Ho, "images with no previous provenance." [...] The text worms into the reader's brain and deposits a secret so terrible and delicious that the world itself begins to fray.

Fans of Samuel Delany, Kathy Acker, Theresa Hak Kyung Cha, and nightmares will find something to love and to fear."

- Nat Pyper

(19 in 2021)



George the Parasite is artist and writer SF Ho's first foray into bound and printed fiction. A wandering, lyrical remembrance, GTP is a tale of sex, embodiment, love, boundaries, captivity and consent, and a human who falls in love with an alien in a movie.

SF Ho is an artist living on the unceded Coast Salish territories of the xʷməθkʷəy̓əm, Sḵwx̱wú7mesh, and səl̓ílwətaʔɬ peoples. They're into community building, books, and being sort of boring.

Content note: This text contains scenes of sexual and intimate boundary pushing, torture, and death. There are multiple instances where characters justify non-consensual behaviour while discussing consent.